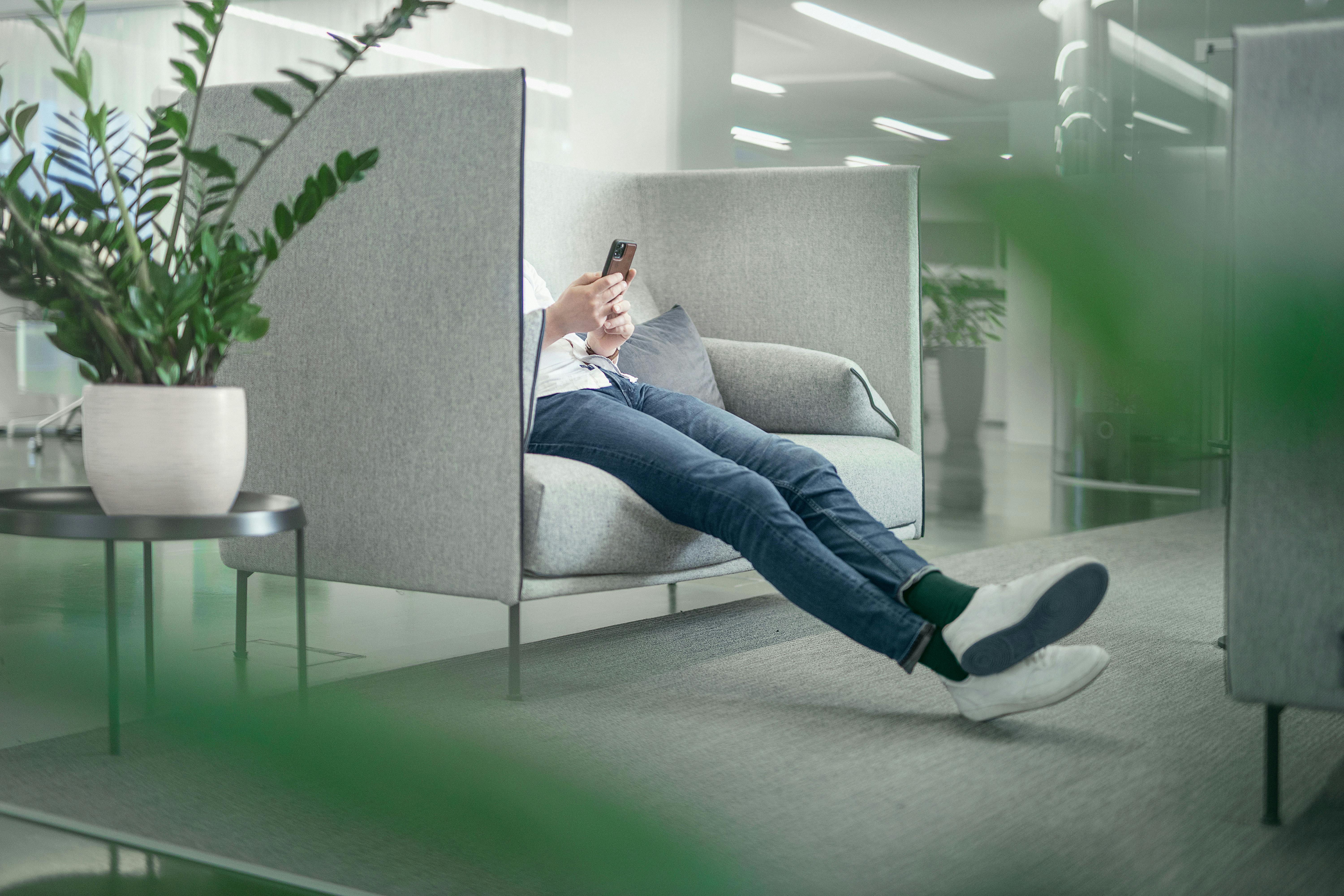 The TM App is a comfortable method of communication that saves you time and effort. You can file a claim in the app and have the benefit paid out immediately. You can also carry out an insurance inspection of your car, bike, or electric bike whenever it suits you and without having to go anywhere in person. When you're travelling, you can use it as confirmation of valid travel insurance or to directly contact emergency assistance service. The app also includes a simple overview of all your insurance policies, their costs, and what's included in each of them. The TM App cuts out the complications and simplifies your insurance.
Services in the app
Get Your Compensation Paid Out in 60 Seconds
You can file claims about all the most common kinds of damage to items that people often have at home, such as smart devices, computers, TV sets, cameras, and glasses. The app guides you through a simple process that only takes a few moments, and at the end the compensation is paid out to your bank account.
Travelling Without Worries
You no longer have to apply for a plastic card for each of your family members before you can set out on your trip. Now, it's enough to have the TM App on your phone. You can see confirmation of your valid travel insurance and immediately send it to any e-mail address. You can also see all the information about what's included in your travel insurance. If anything comes up, you can contact the emergency assistance service SOS International directly through the app, 24/7.
Vehicle Inspections in the App
You don't have to come in for an inspection with your car or RV to get comprehensive insurance. You simply carry out the inspection in the app, where you take pictures of the vehicle and then activate the insurance. You can carry out the inspections for bicycle and electric bike insurance policies the same way.
Add Comprehensive Insurance
If you already have TM Mandatory Insurance for your car, it's very easy to add Comprehensive Insurance in the app. There, you can see right away how much the insurance will cost and everything it covers. Then, you can carry out your insurance inspection through the app. The inspection is approved electronically, and the insurance takes effect immediately. This is a quick, easy, and fully-automated process.